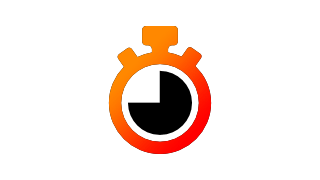 Does what it says and reloads tabs / pages in intervals until you hit the stop button for that page.
The interval can be set individually for each page.
You can choose any interval you want as default interval.
Unloads if the last tab was set to "stop" to free up resources.
Name: Auto-Reload.crx
Size: 13340 Bytes (13 KiB)
SHA256: 88ED2F0BDD550EF168FA80F46565FB495D469DC3DC55F48712E1A15DE1A4F748
To install you need to:
Unzip it
(optionally rename to .zip if your unzipper doesn't recognize .crx as .zip)
Look into the source to see that it is clean (optional, but recommended)
Open vivaldi://extensions and switch to developer mode
Click the "load unpacked" button
Navigate to the folder where you have unzipped it
Click "OK"
or:
Open vivaldi://extensions and switch to developer mode
drag'n'drop the file to the window (not recommended, because it is too easy to install malicious stuff this way, see disclaimer.)
Disclaimer
I am no experienced coder and you have now be warned about it, so USE AT YOUR OWN RISK!
Other than that: I tried to check for all cases and linted the code, but I can not guarantee that it e.g. doesn't clash with other extensions or work as expected with the browser, doesn't delete all data on your drive or even work at all on your machine.
PS: I totally forgot to
put malware into the extension
put a coin miner into the extension
rewrite all links to amazon and ebay to affiliate links
connect to external servers to pull other stuff in later
do any logging of any kind
do other nasty stuff that I have seen several times while checking extensions from the chrome web store